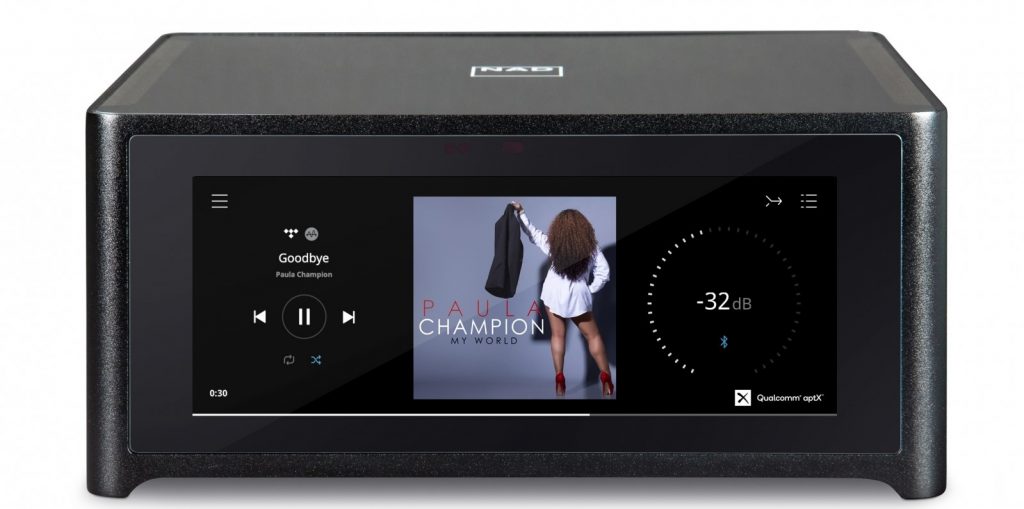 The NAD M10 represents a new kind of high-end audio system that is luxurious and smart, but very discreet. It can perform the same functions that once required a rack full of components and in many ways is superior.
The M10 uses NAD's most sophisticated Masters Series technology to create a sonic performance that is second to none. HybridDigital amplification featuring the remarkable Hypex nCore amplification stage offers state-of-the-art performance along with the ability to drive any loudspeaker. Highly efficient and remarkably powerful, the M10 can render even the subtlest of musical details with vivid realism. Effortless dynamics and a complete absence of electronic noise are hallmarks of this advanced technology.
BluOS is the most advanced network streaming and multi-room operating system available. Part of a growing ecosystem of compatible products, BluOS tightly integrates hardware and software for an unbeatable user experience. The only wireless high-resolution multi-room system available today, BluOS supports the new standard for high res streaming, Master Quality Authenticated (MQA). With support for over 15 free and paid subscription services, as well as supporting locally stored music libraries, BluOS makes the M10 incredibly versatile.