(Amplifiers, Pre-Amplifiers and Integrated Amplifiers)
AMPLIFIERS
The equipment shown on our website is just a small sampling of the many fine manufacturer products that can be found by just clicking on the manufacturer's logo below. Feel free to call us to discuss any of the manufacturer's products that you may be interested in.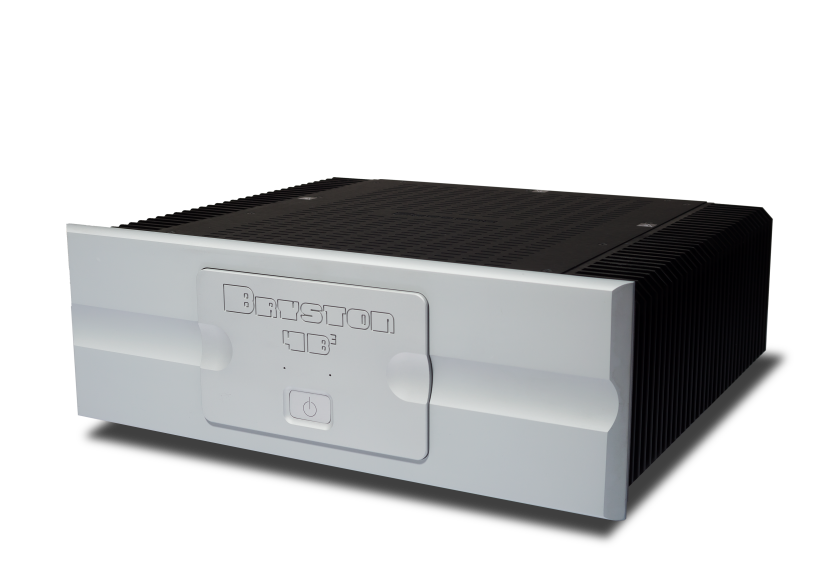 Bryston
4B³ Power Amplifier
The Cubed Series amplifiers continue Bryston's tradition of excellence highlighted by lower distortion, increased bandwidth and reduced noise, presenting listeners with a crystal clear window into their most cherished recordings. Bryston Cubed Series Amplifiers, featuring patented circuitry developed in conjunction with Dr. Salomie, Ph.D., move the listener ever closer to the music with such visceral realism, the experience is most comparable to live performance. The Bryston 4B³ is a dual channel (stereo) amplifier which is acclaimed internationally as being suited for the finest and most sophisticated sound systems. It is currently Bryston's most popular Cubed Series model.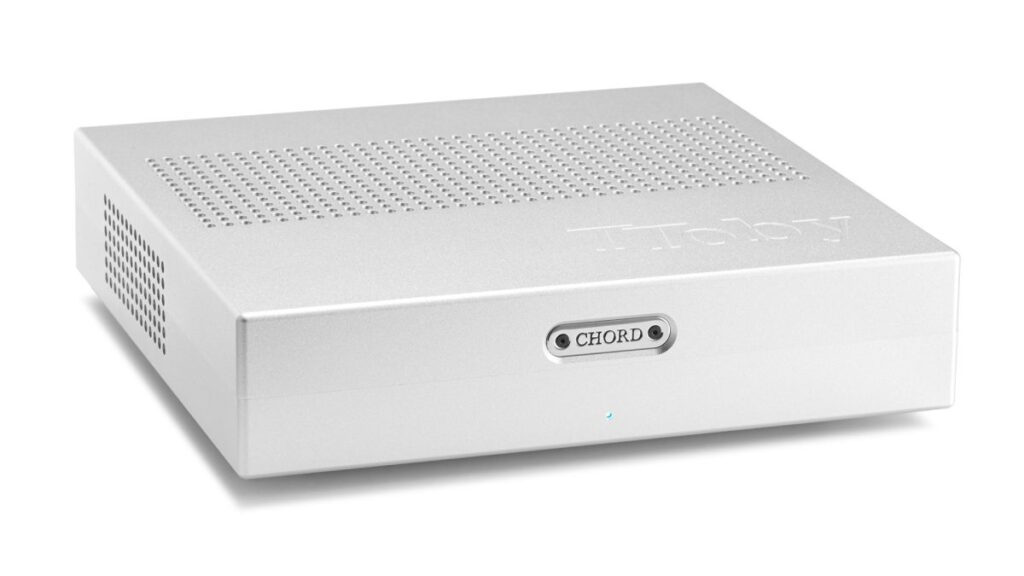 Chord
TTOBY Power Amplifier
The TTOBY is a 100-watt design, featuring both an unbalanced and balanced input, to take advantage of the Hugo TT 2's XLR output. The TTOBY has been designed to complement our desktop DAC, preamplifier & headphone amplifier, the Hugo TT 2 and shares the same compact form factor as its stablemate. Despite its size, the TTOBY sets new standards for small amplifiers and takes full advantage of Chord Electronics' proprietary amplification technology and design know-how.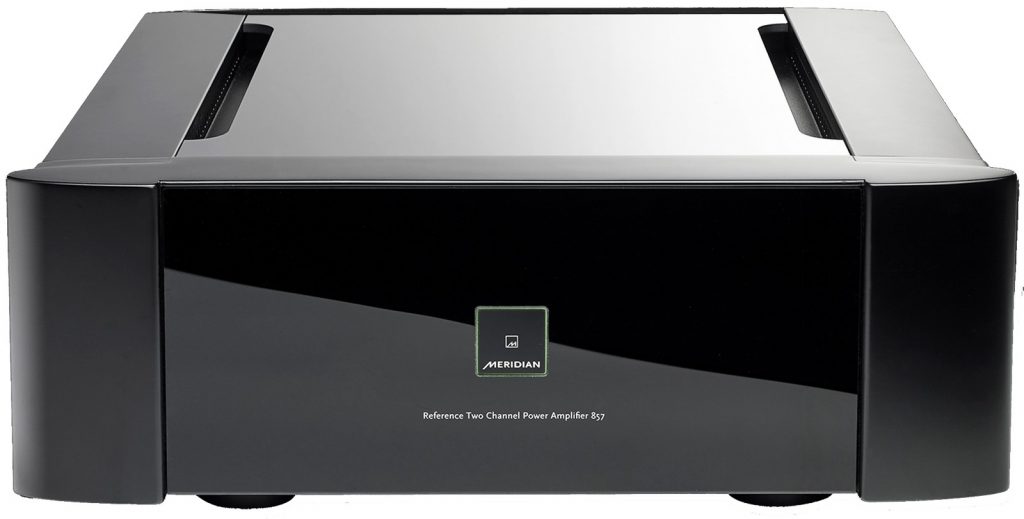 Meridian
Reference Two Channel Power Amplifier 857
Our most powerful reference two channel amplifier has been designed and built to deliver the best possible Hi-Res audio performance from any high-quality passive loudspeaker system. Its low-feedback construction provides ultra-low distortion, ensuring an unparalleled level of clarity and transparency across the audible range. Bridgeable to over 1.5Kw, the Meridian 857 features a totally new design for a Meridian power amplifier, borne out of extensive research, experience and a thorough understanding of psychoacoustic principles.

Lyngdorf
SDA-2400 Power Amplifier
The versatile SDA-2400 includes both optical and coaxial digital inputs in addition to the traditional balanced and single-ended analog inputs in order to fit any possible setup. This power amplifier can function in a traditional stereo or multichannel setup—but also as a powerful addition to single standing media players and streaming devices with integrated volume control. Using the digital connections, there will be no interference or noise from external sources.
PRE-AMPLIFIERS

Bryston
BR-20 Preamplifier
The Bryston BR-20 merges our newly designed, best ever fully balanced analog preamp architecture with the award-winning digital to analog conversion (DAC) and built-in streaming borrowed from our well regarded BDP series. The BR-20 is the ultimate audiophile hub, including the features and connectivity to accommodate the demands of the modern audiophile. Bryston's innovative analog circuitry designed specifically for the BR-20 preamplifier has yielded the lowest noise and distortion measurements in the 40-plus year history of the Bryston brand. For the music enthusiast, this means more lifelike performances, more detail, and more dimensionality from the recordings you love.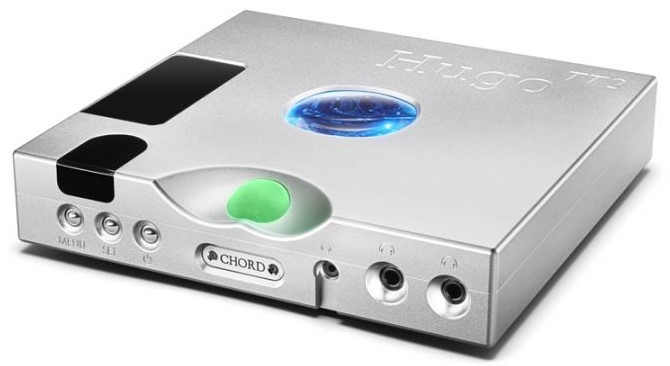 Chord
HUGO TT 2 Preamplifier, DAC & headphone amplifier
The HUGO TT 2 is a preamplifier, DAC & headphone amplifier all in one beautiful design. Hugo TT 2 has been radically redesigned from the ground up, not only with beautiful new casework by Chief Designer, John Franks, but with 5x the processing power of the original Hugo TT and double that of the multi-award-winning Hugo 2. As expected, it delivers radically improved technical specifications and measurements across the board and exhibits drastic sonic benefits over its predecessor.
INTEGRATED AMPLIFIERS
Chord
ANNI Desktop Integrated Amplifier
ANNI is a desktop integrated amplifier capable of driving both headphones and compact loudspeakers. The ANNI desktop integrated amplifier forms part of the Qutest range and seamlessly complements the resolving abilities of the multi-award winning Qutest standalone DAC and Huei phono stage. As a system, the Qutest components provide an unrivalled desktop audio solution, offering class-leading digital and analog technologies for the modern music lover.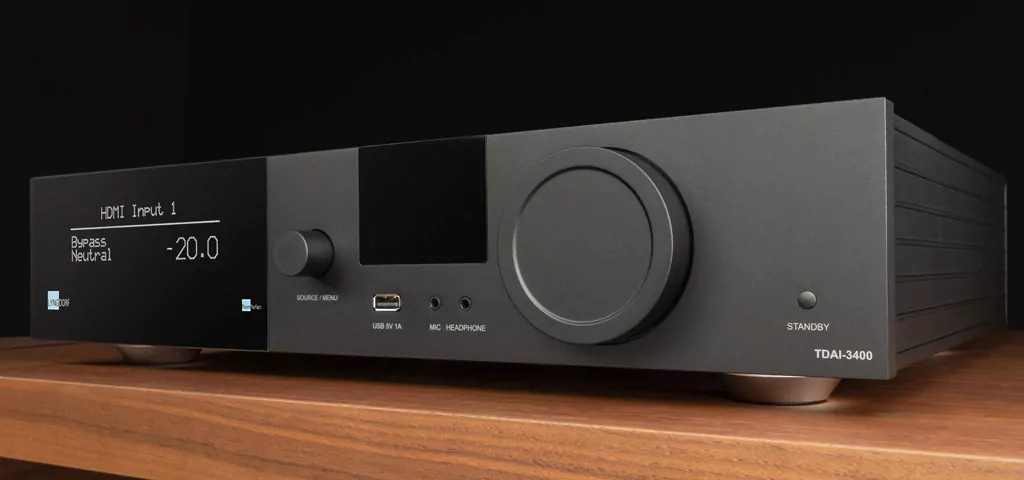 Lyngdorf
TDAI-3400 Integrated Amplifier
With extreme audio processing options combined with the most powerful and advanced digital amplifier technology, the TDAI-3400 is the most powerful product from Lyngdorf Audio yet marketed. Through the web interface you can perform all setup and operations from the menu system, which allows you to tailor your setup and sound, and the digital crossover allows 3 individual output settings. With Lyngdorf's proprietary RoomPerfectTM room-correction software to eliminate the negative influence of the listening room, the TDAI-3400 delivers a perfect sound without the need for extensive room treatment.
Bryston
B135³ Integrated Amplifier
The Bryston B135³ Integrated Amplifier is without question one of the most sonically transparent and reliable audio products available. It offers performance levels equal to the finest separate audio components. The Bryston B135³ is comprised of a fully featured preamp and dual-mono amplifier housed in a single chassis. Single ended analog input/outputs facilitate connection to external amplifiers and source components. Optional digital-to-analog converter and phono options can be factory or field installed.
Checkout My Newsletter
Catch up on new updates that are changing the audio world!
Gallery